Hand-selected wood slabs create contemporary designs while tying in the beauty of nature's imperfections.
Add-ins like flies, bullet casings, etc. help make your custom design be the focal point of your home or cabin for decades.
The Live Edge Experience
The options associated with Live Edge pieces are nearly endless with each piece being truly "one of a kind."
We've built a relationship with JPRO, a well-known local supplier of kiln-dried wood. This means, in most cases, the customer can select their own affordable slabs for any project and can be as hands-on or off as they'd like!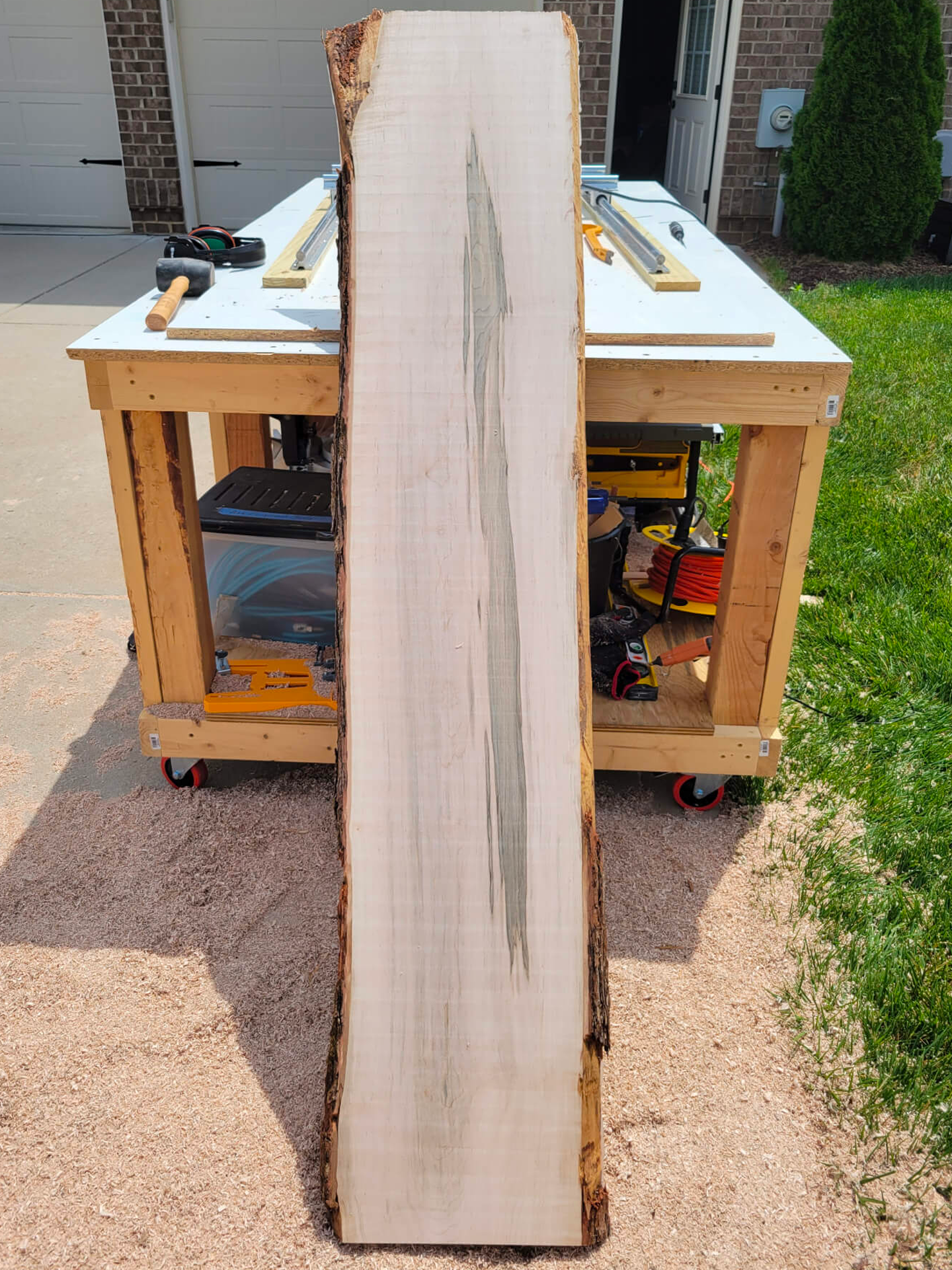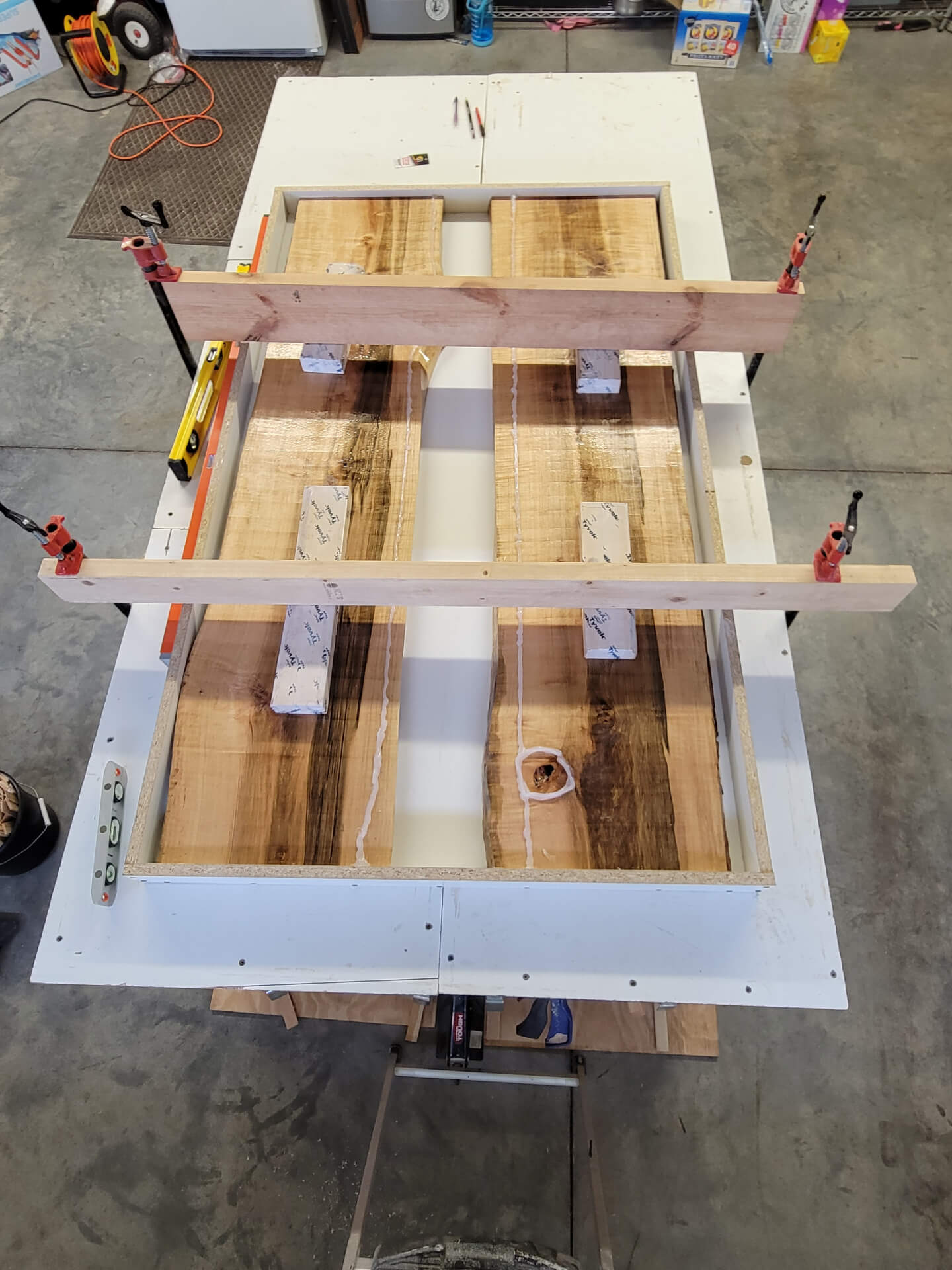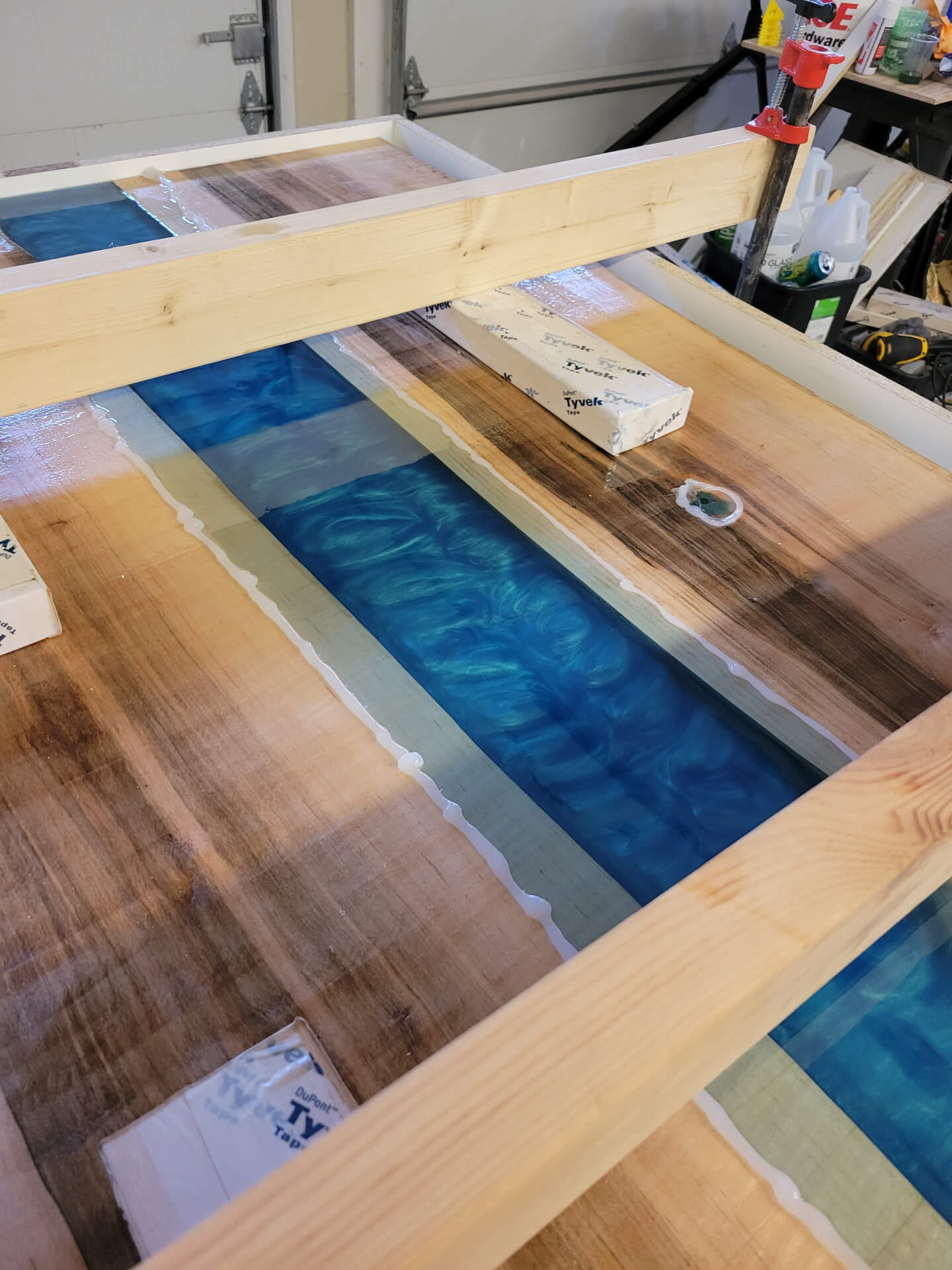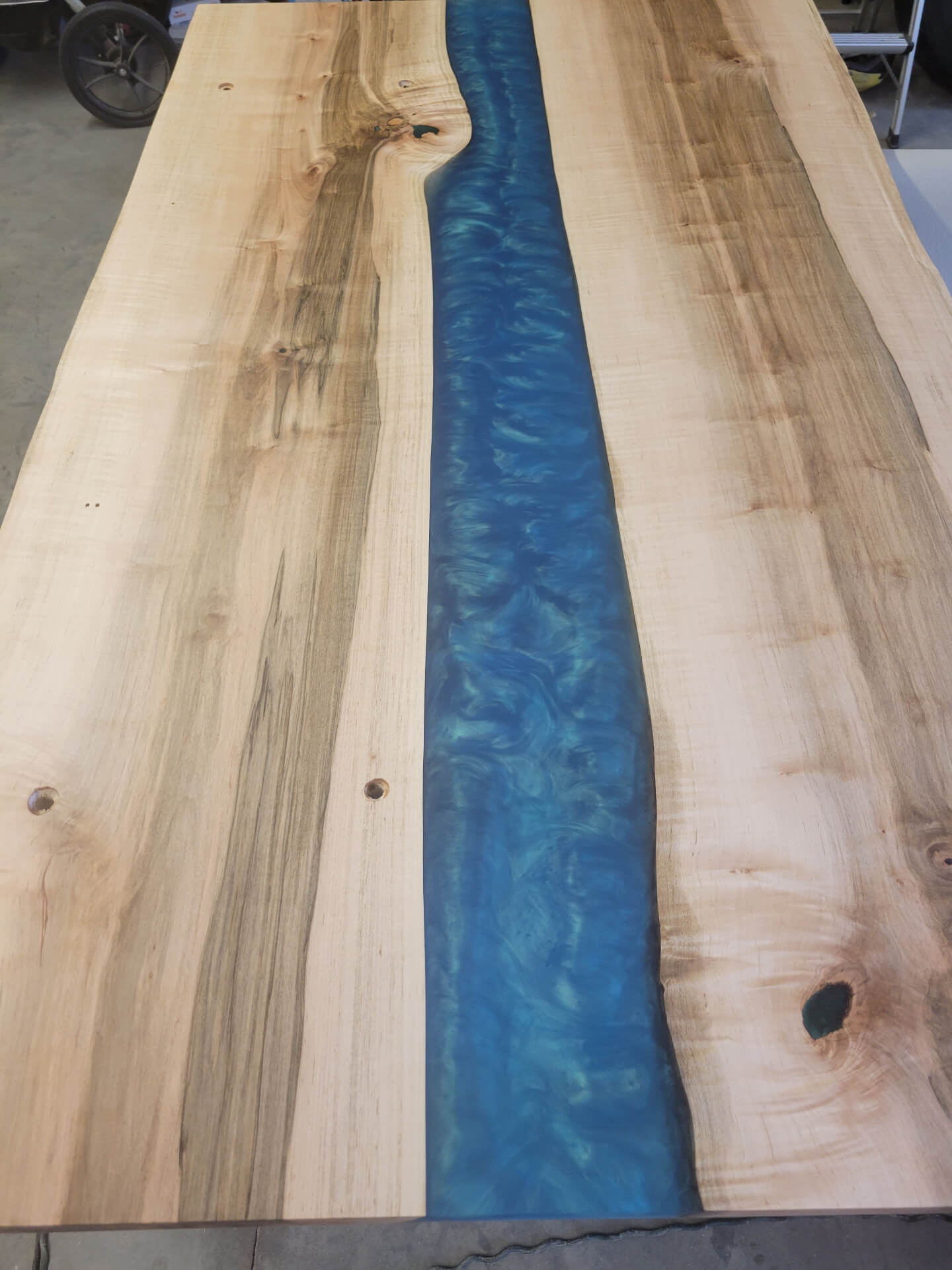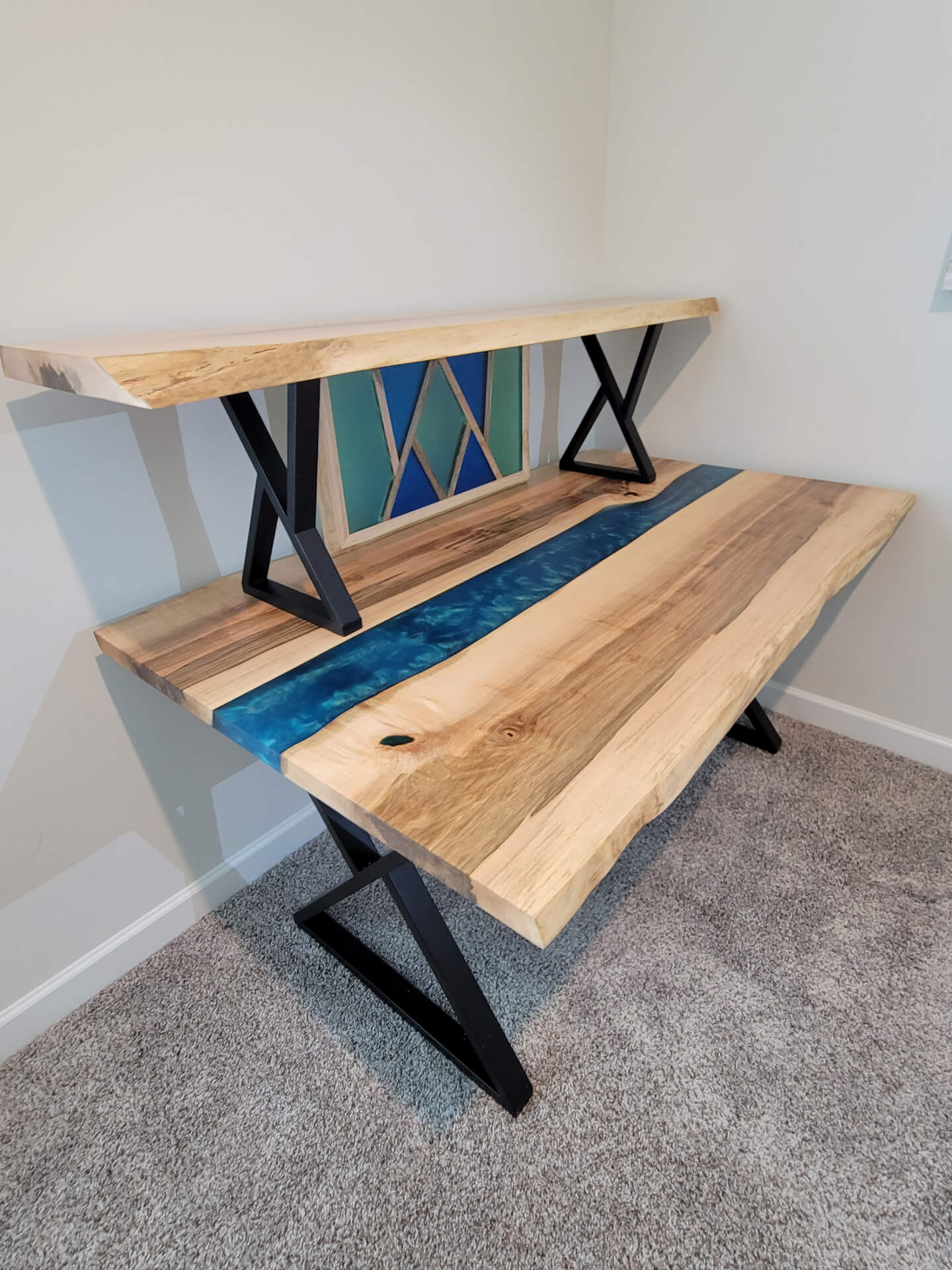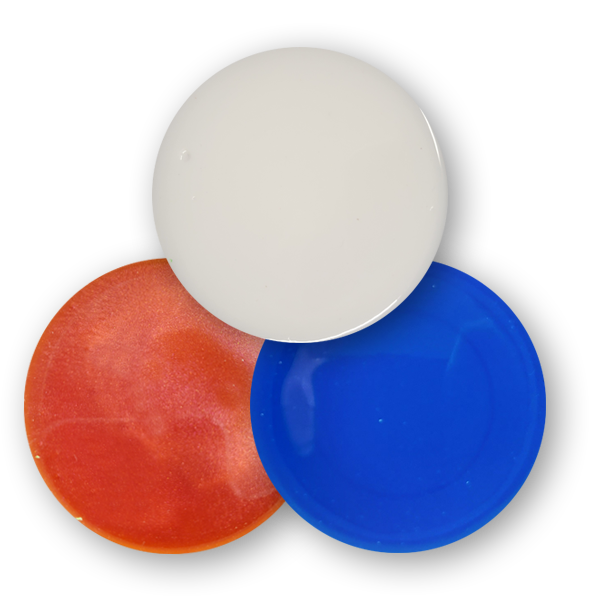 From Live Edge to finished piece:
You'll start by filling out and submitting our project sheet.
Next up, we'll schedule an in-person or video consultation; this step really helps us to see the space where the piece will go.
You'll have the chance to look at and select your wood slabs if you prefer.
We then go to work creating your project's layout & design.
At this point, you choose your epoxy colors or let us pick them for you.
If needed, we'll begin work on flattening the wood slabs & prepping for the epoxy pour. (You can even mix and pour your epoxy if you'd like. If not, we'll take care of this step!)
The home stretch: Once cured, (3-4 days) we'll begin assembling the hardware (handles, legs, etc.), sanding and finishing work, and deliver it to you!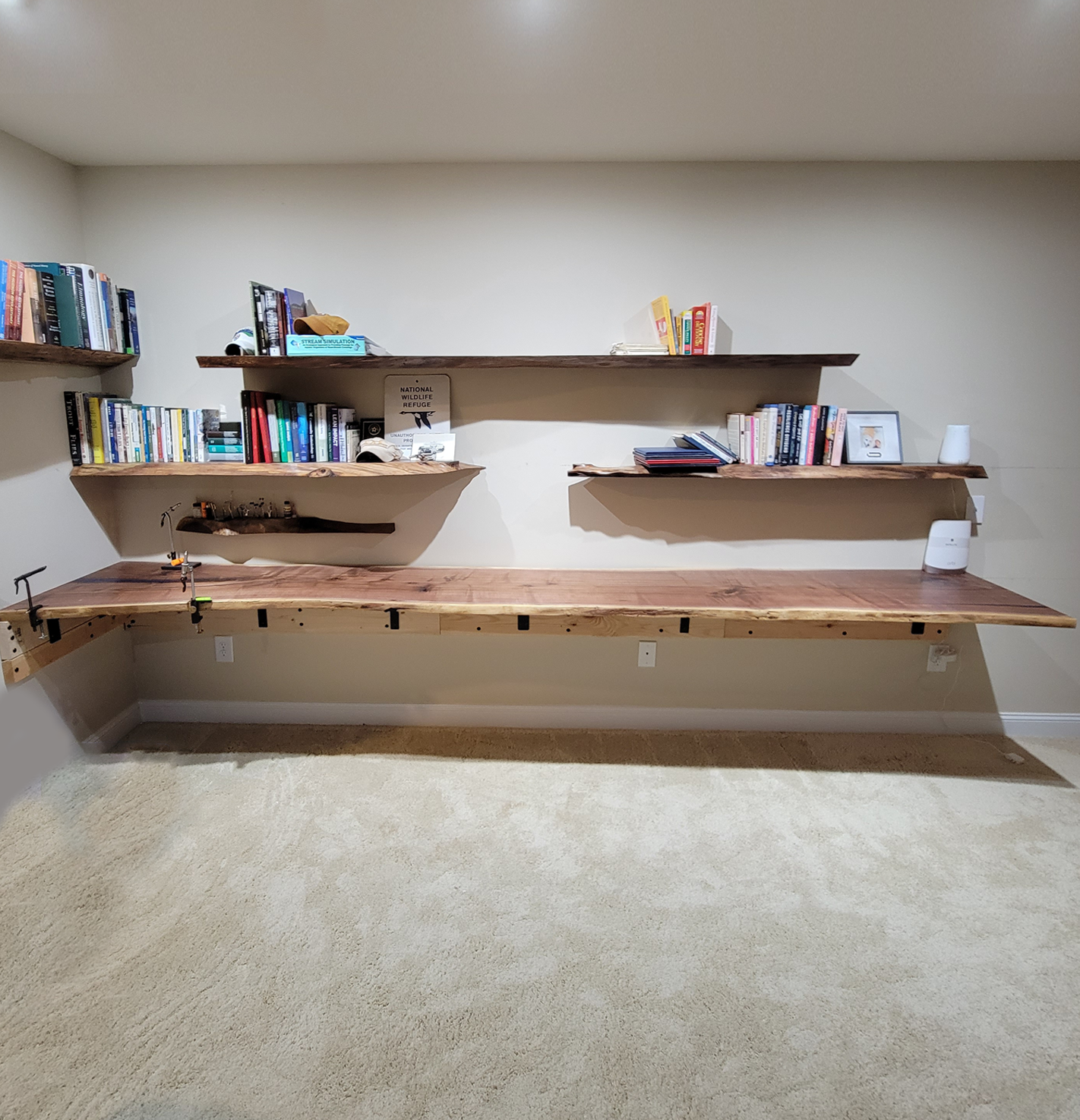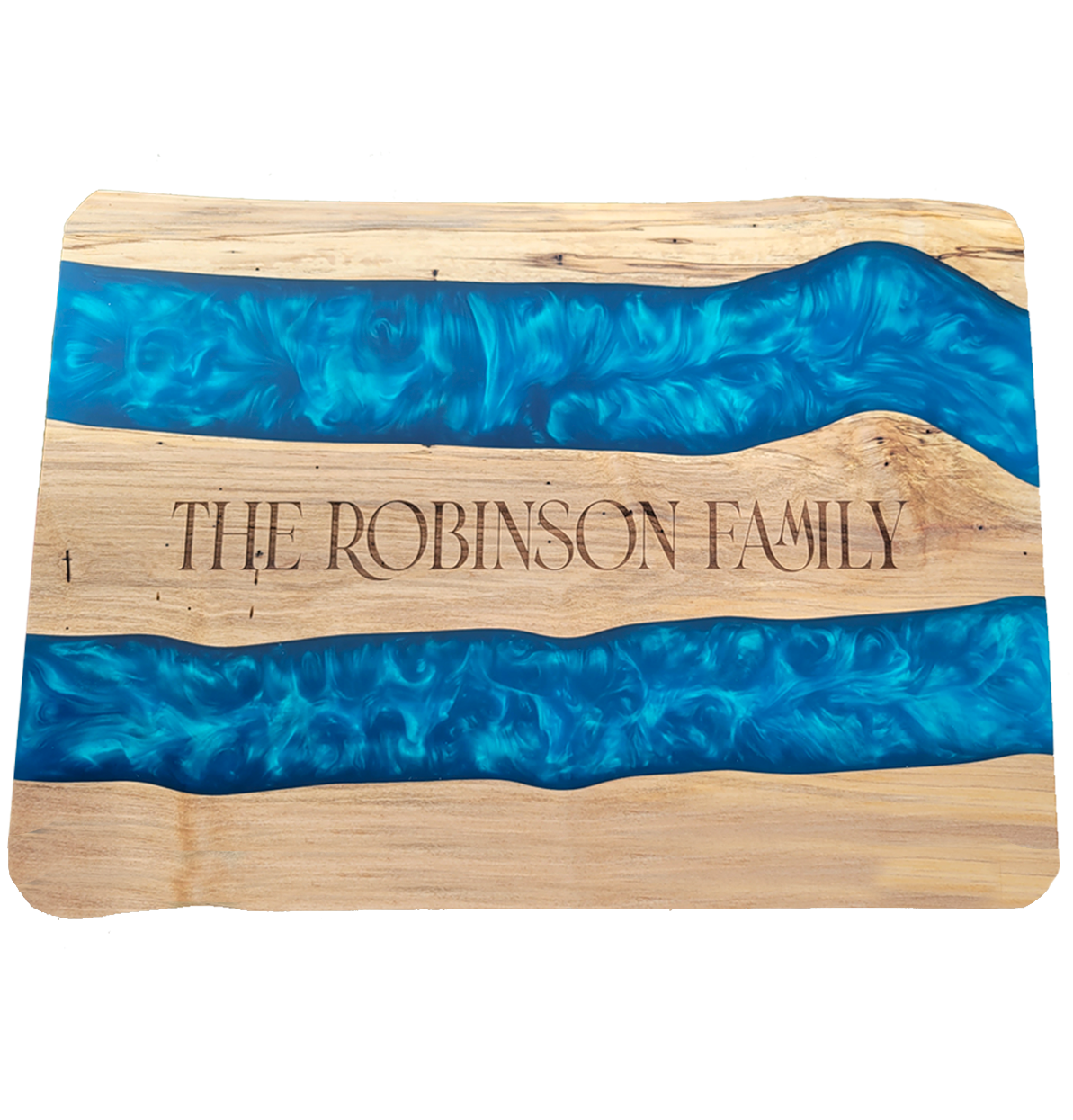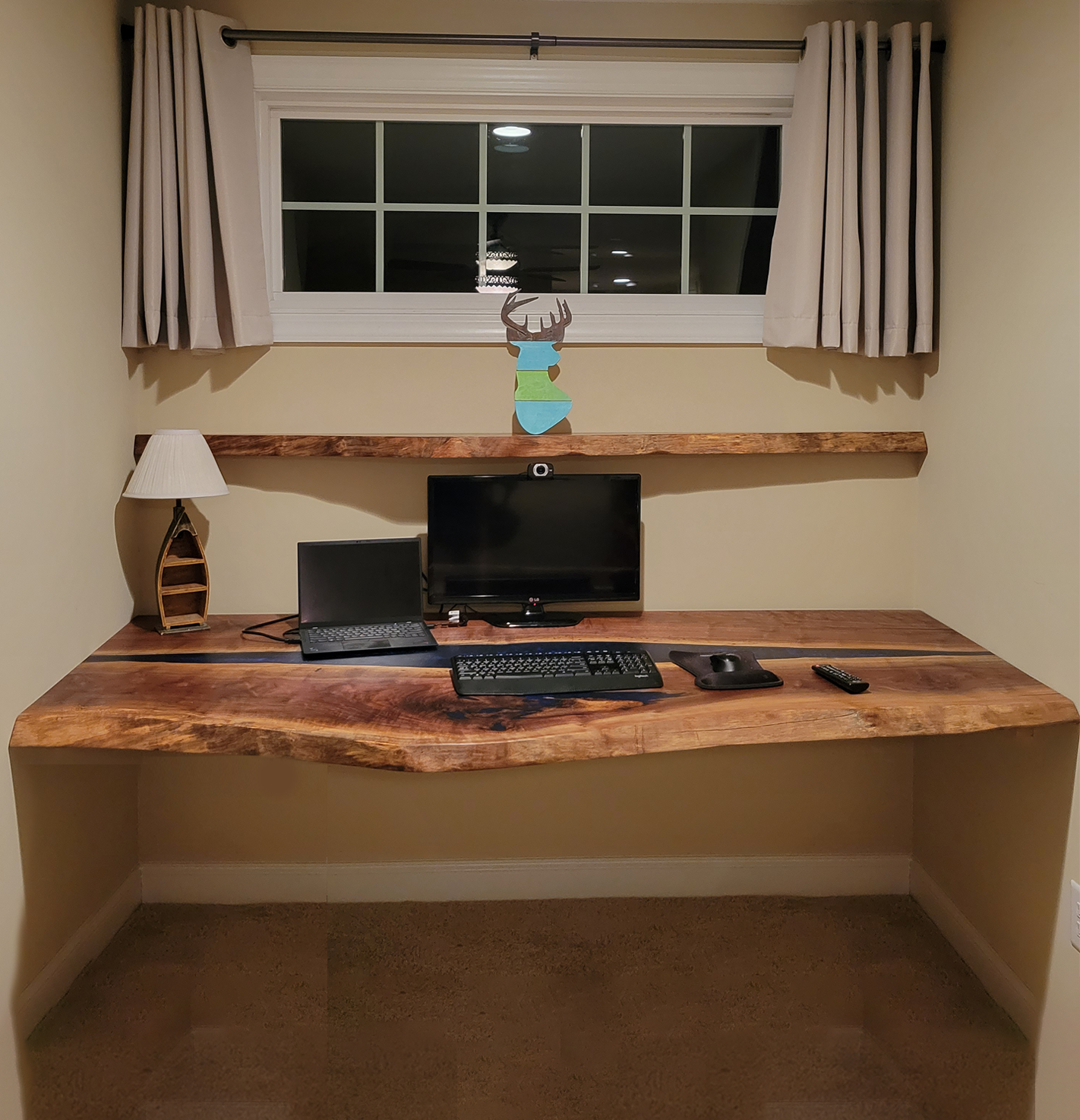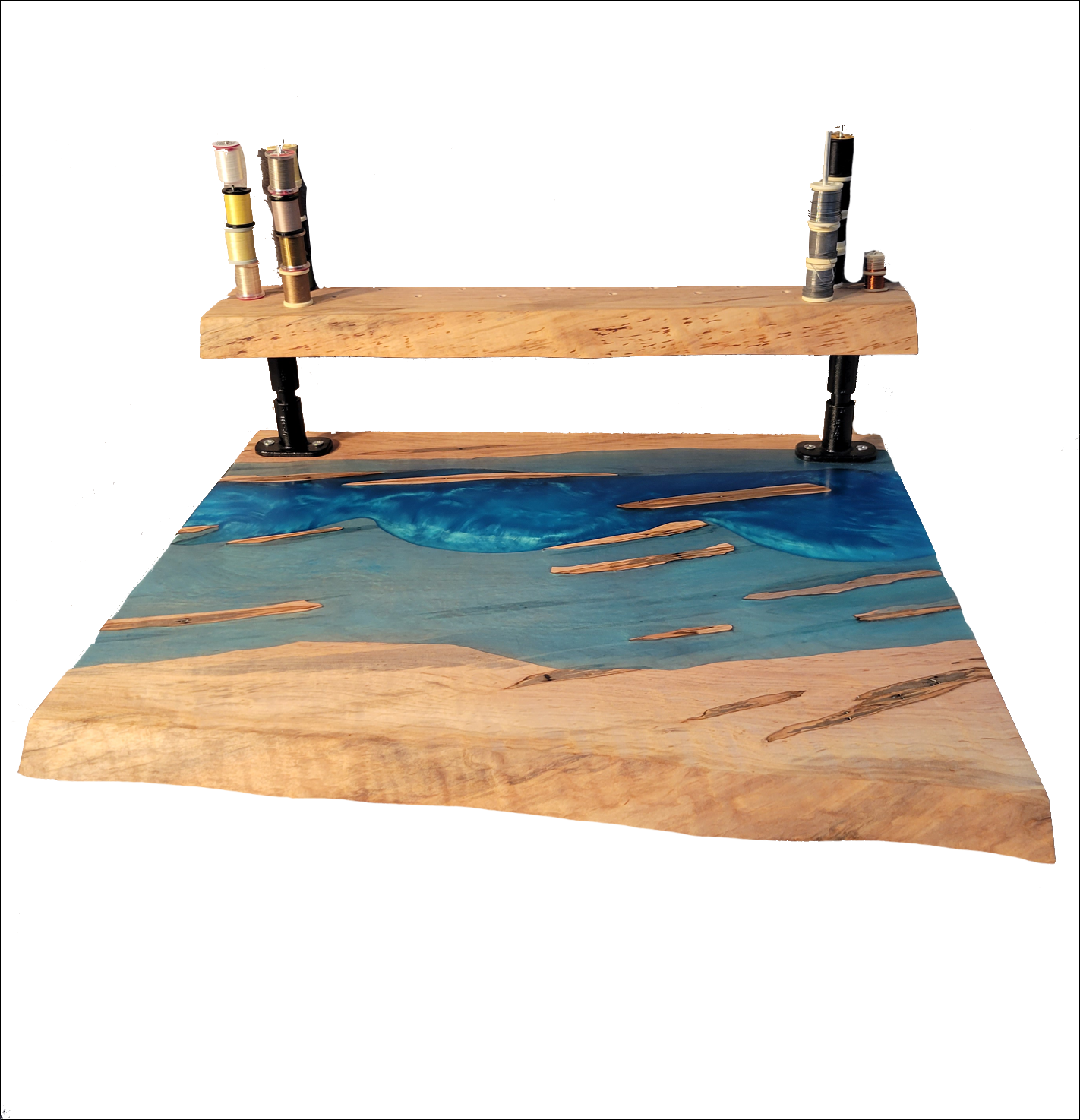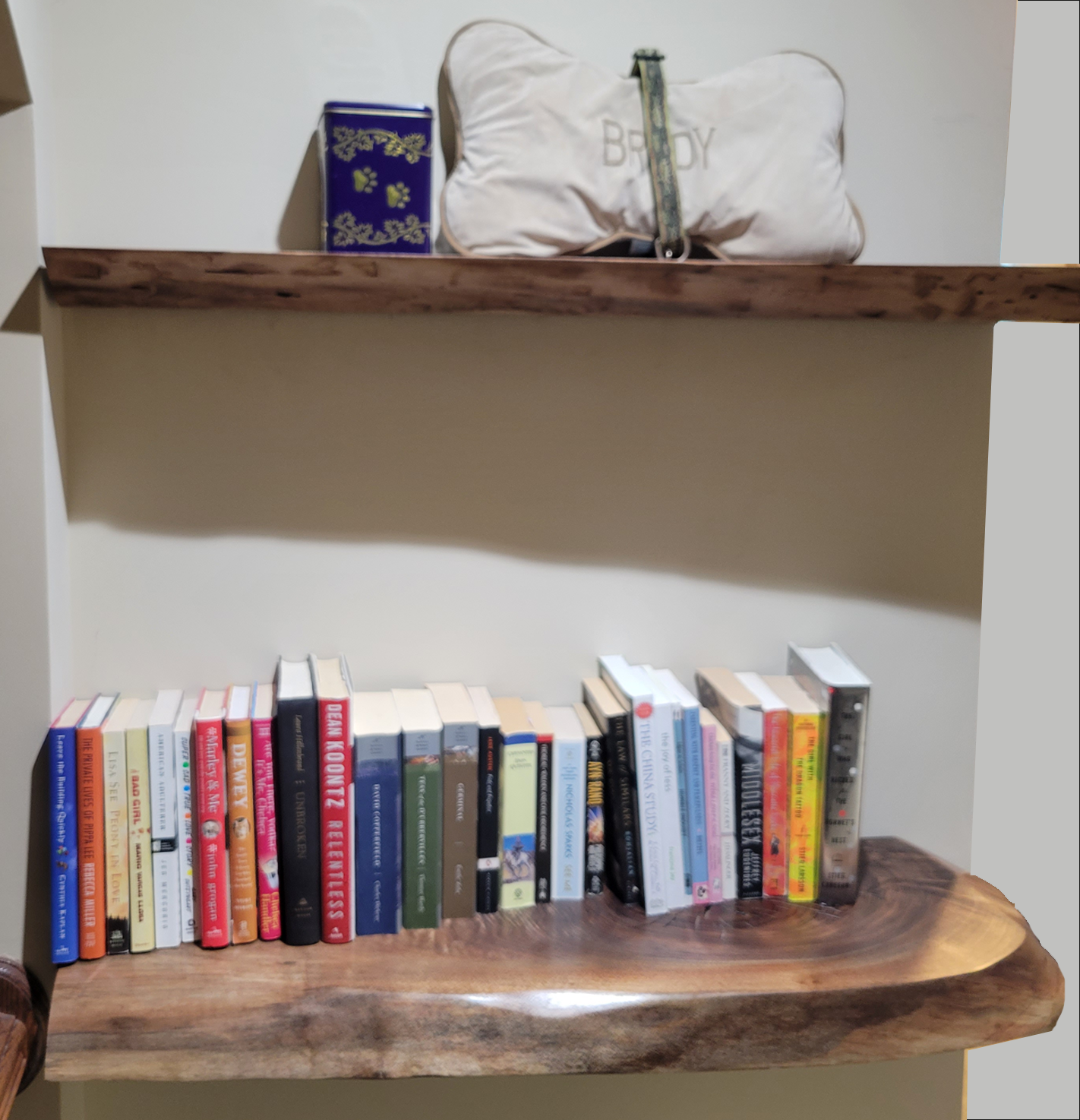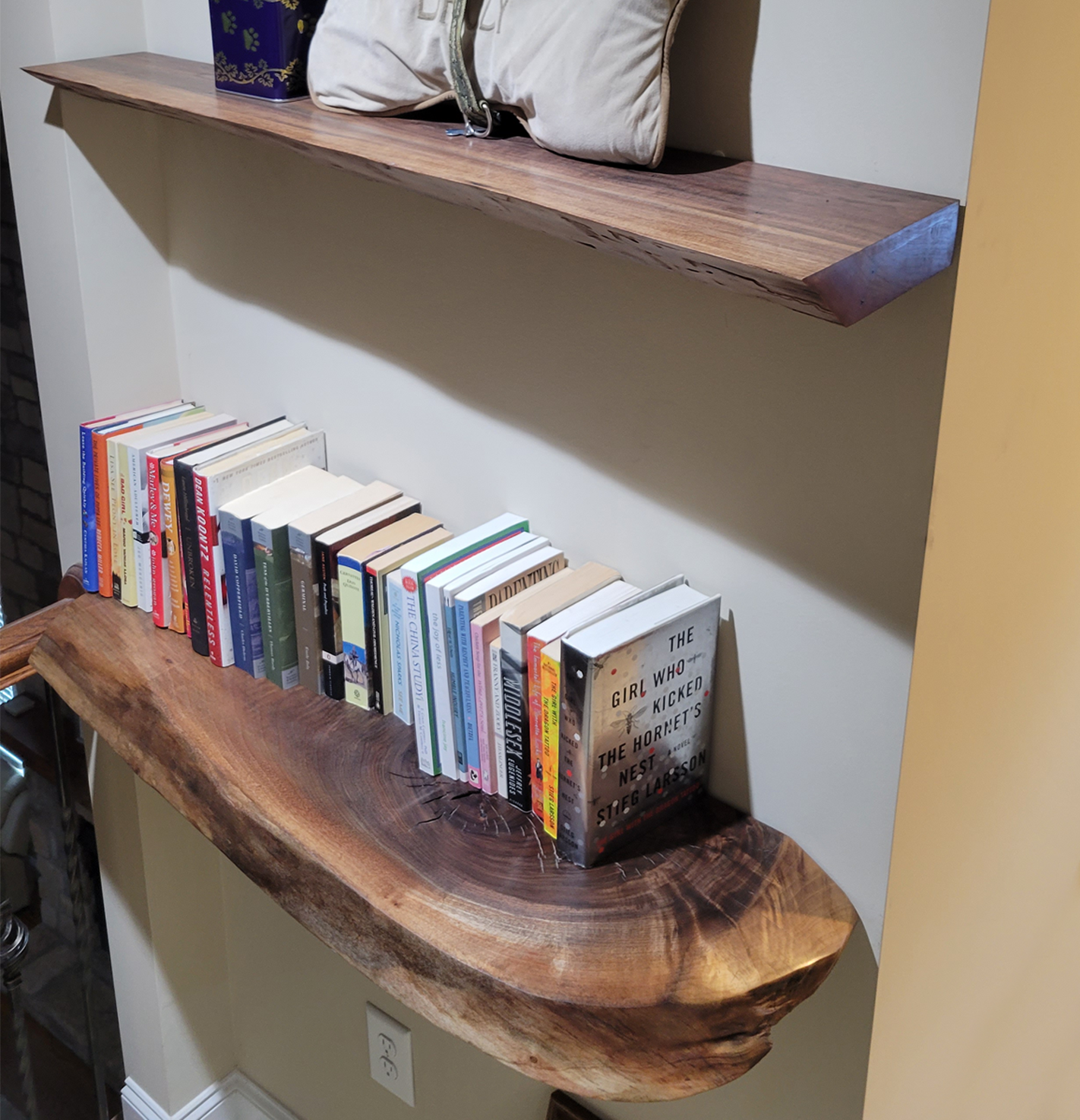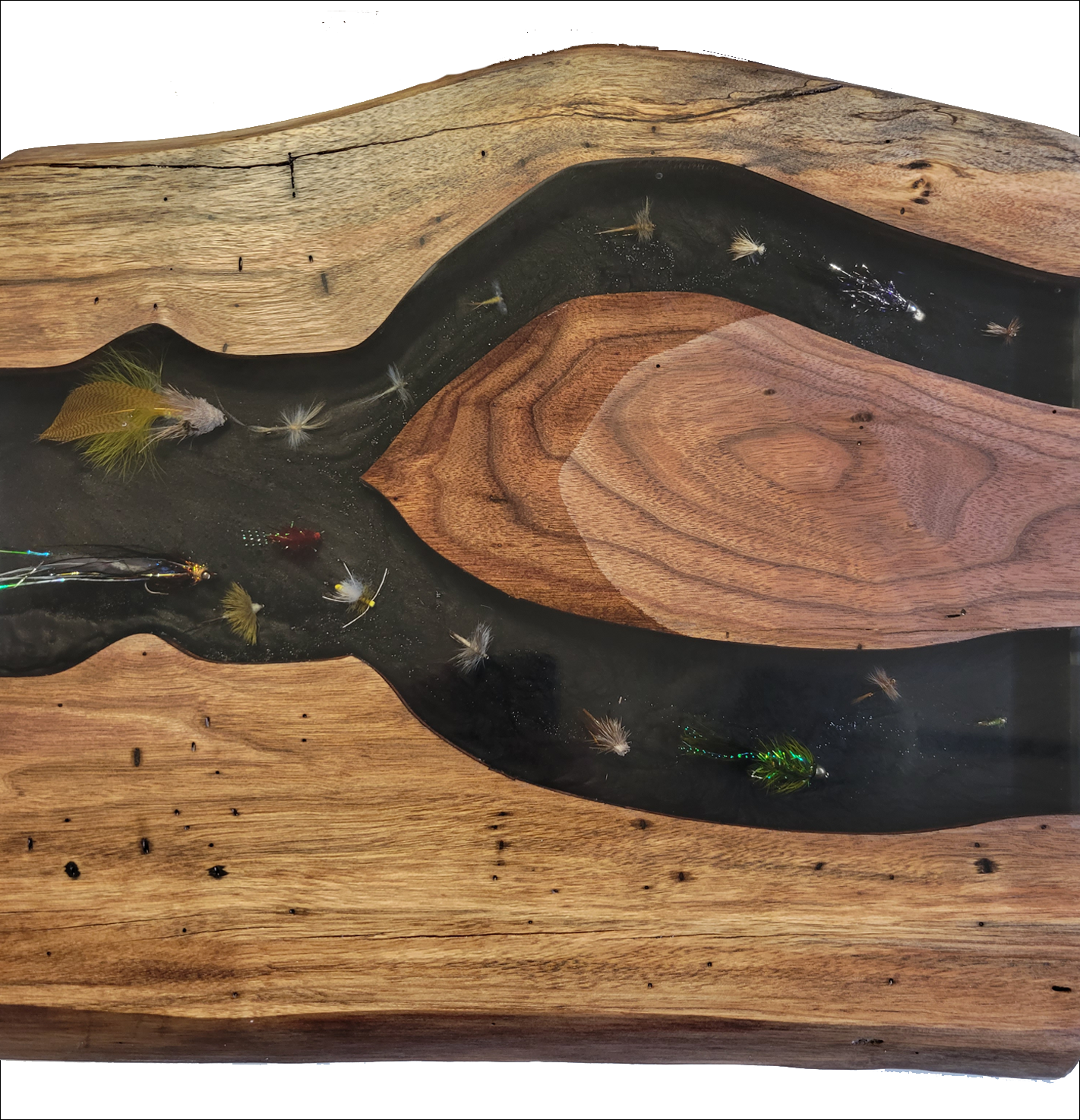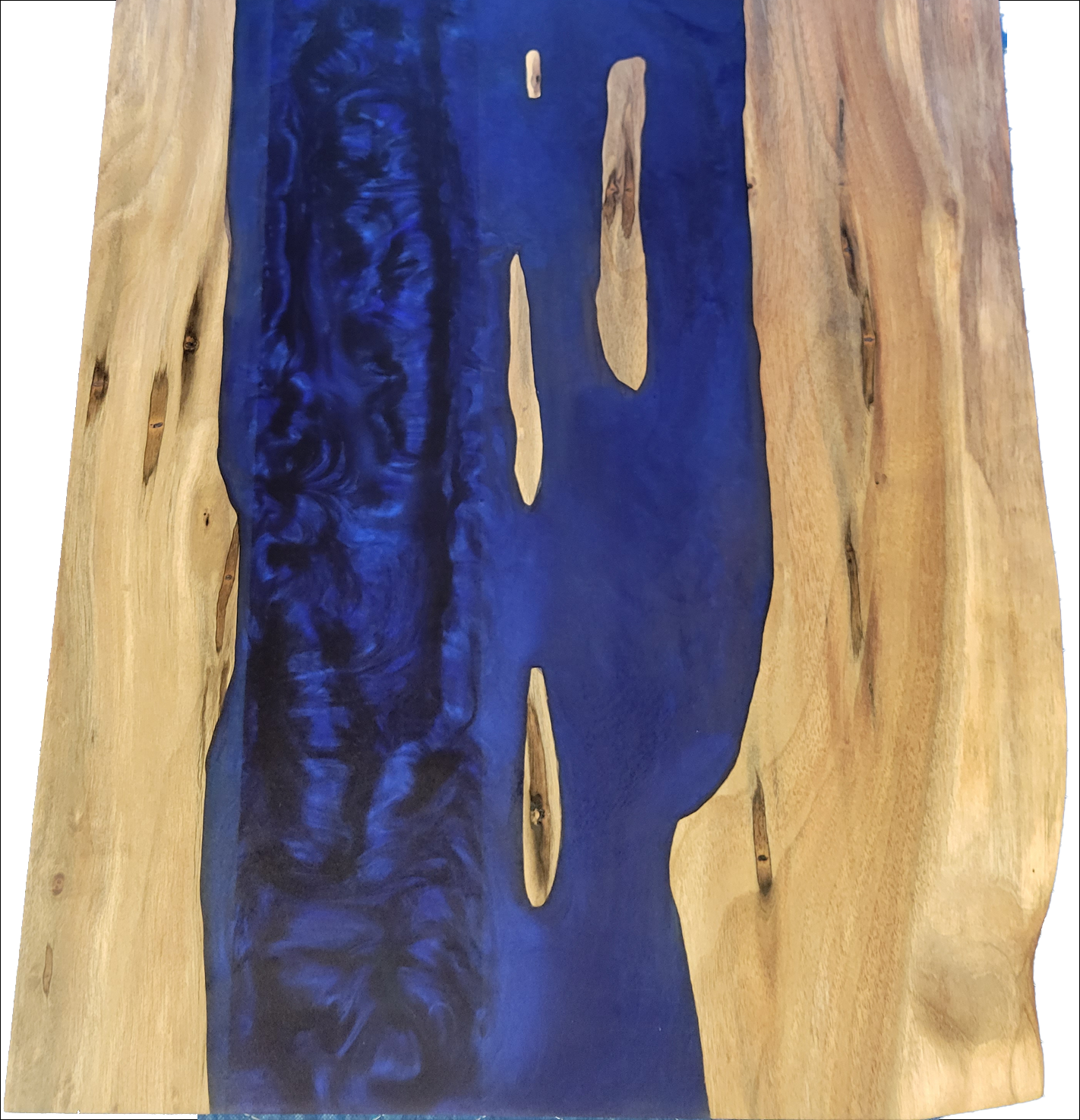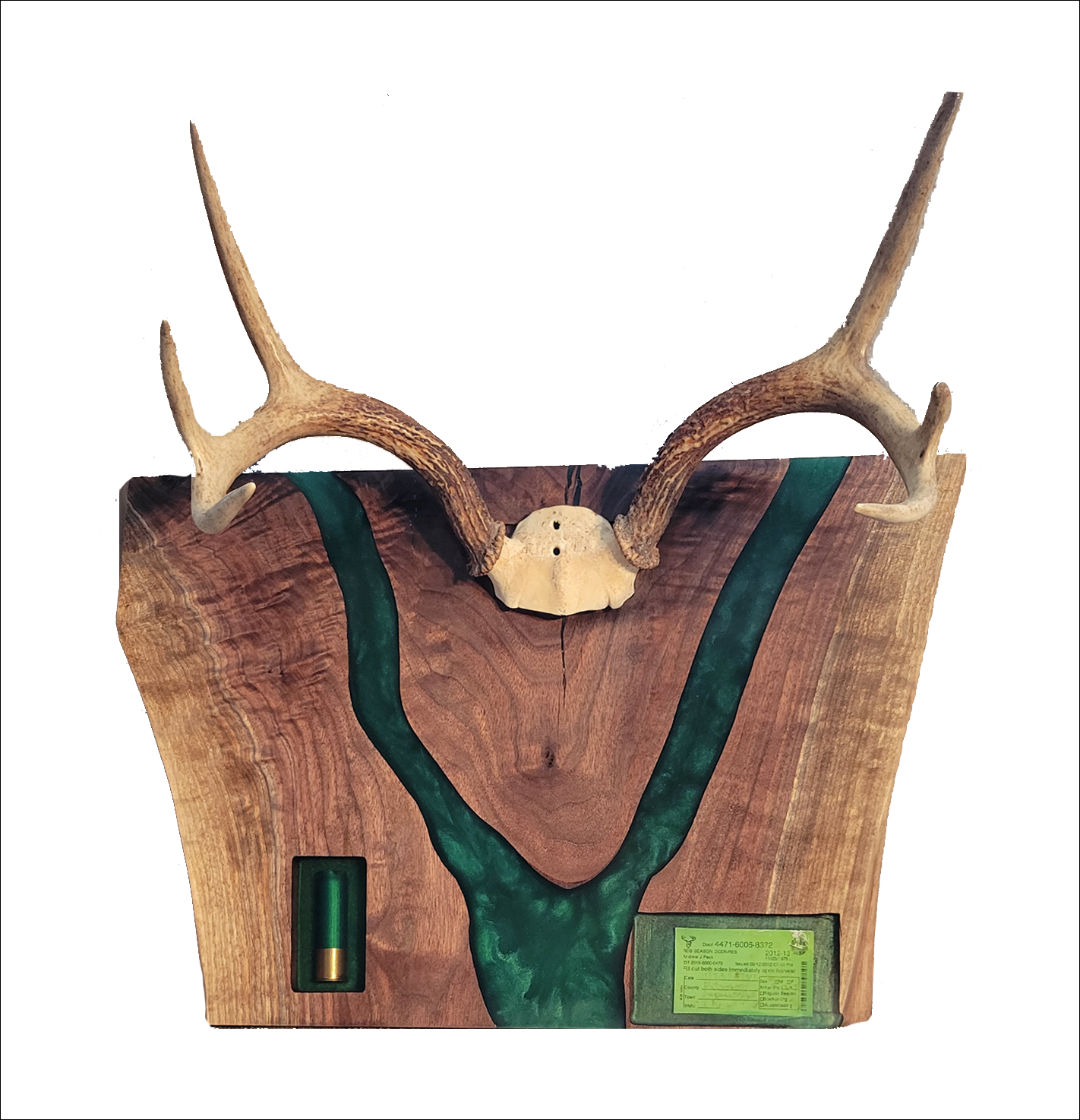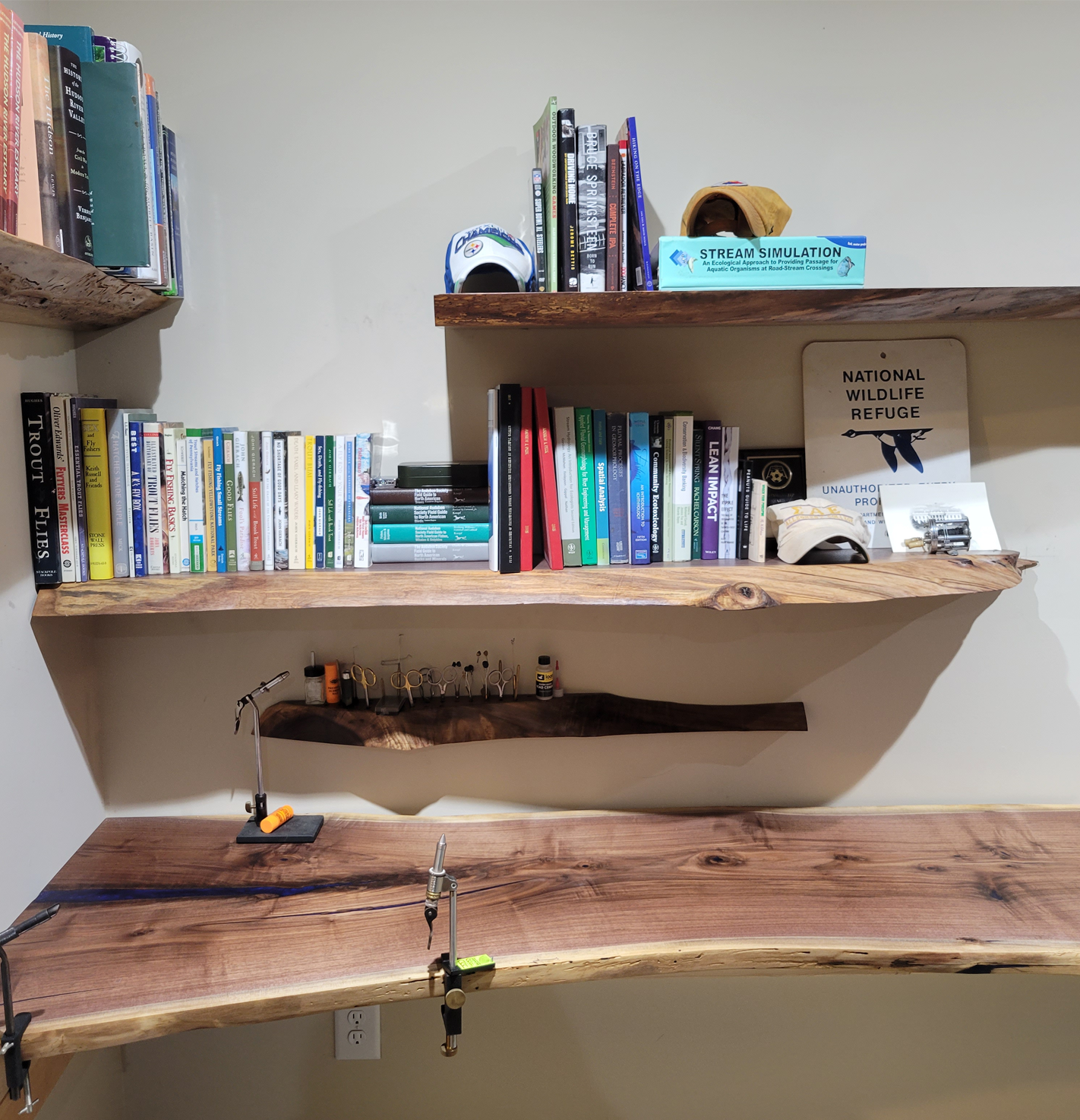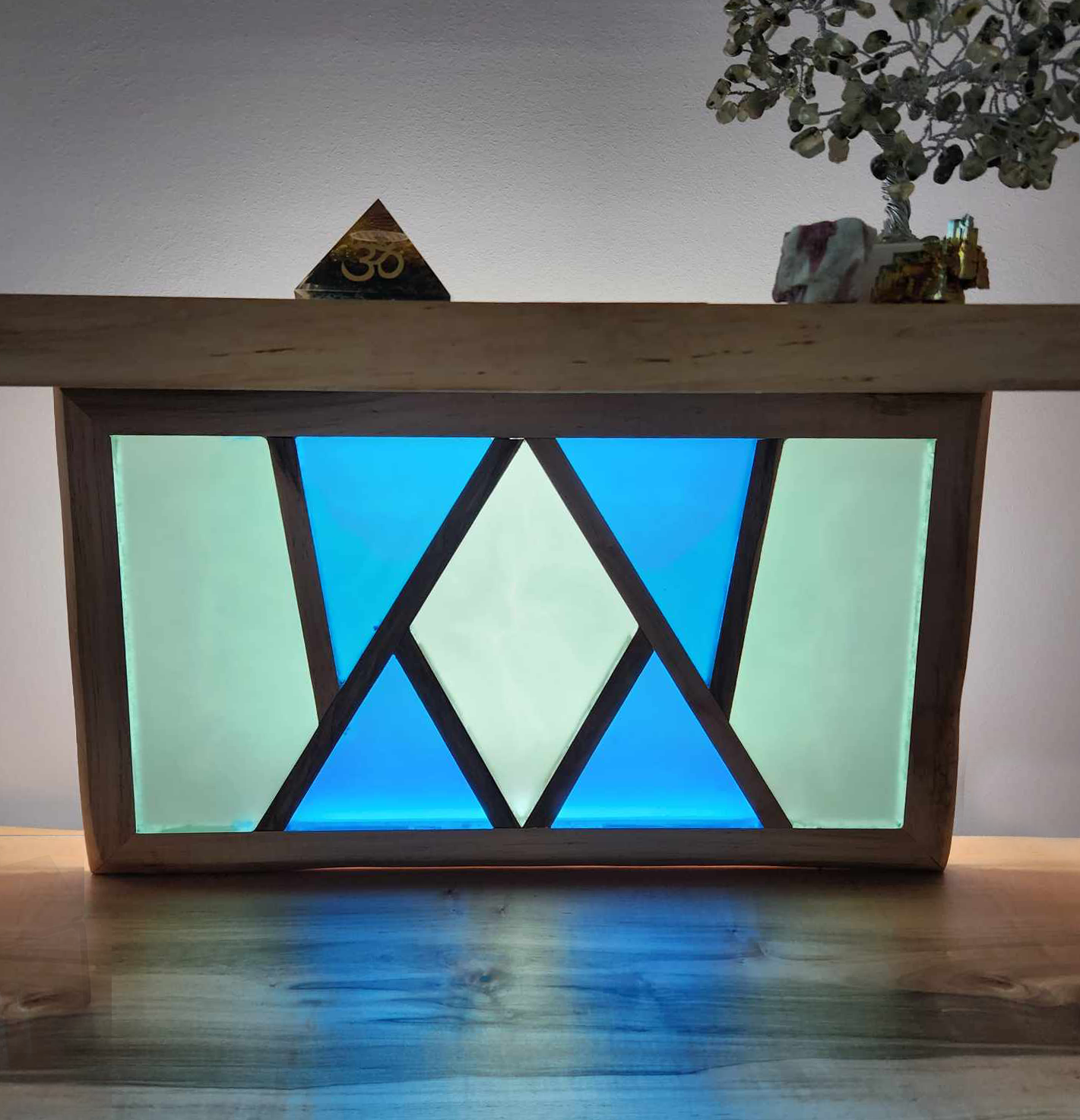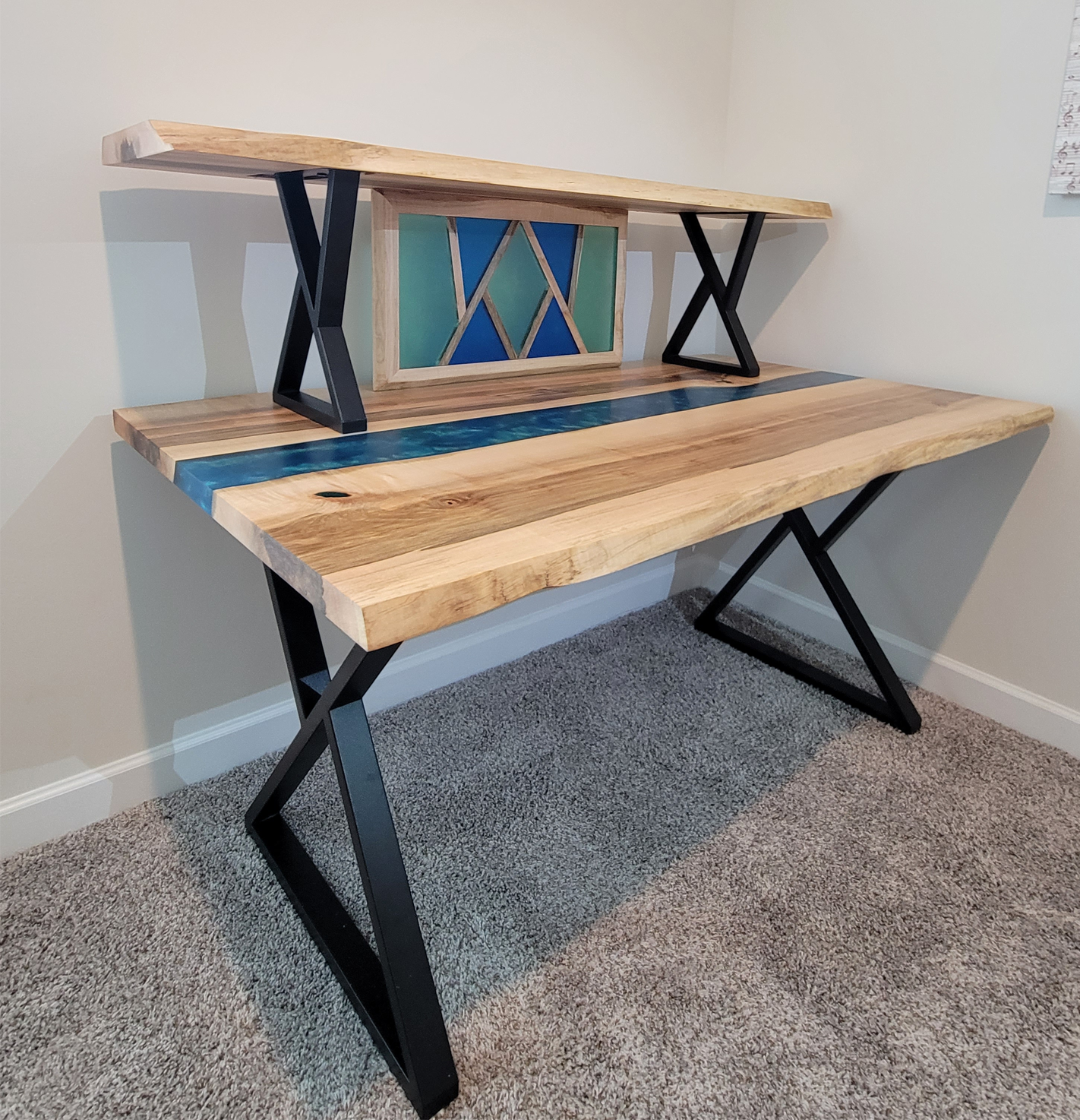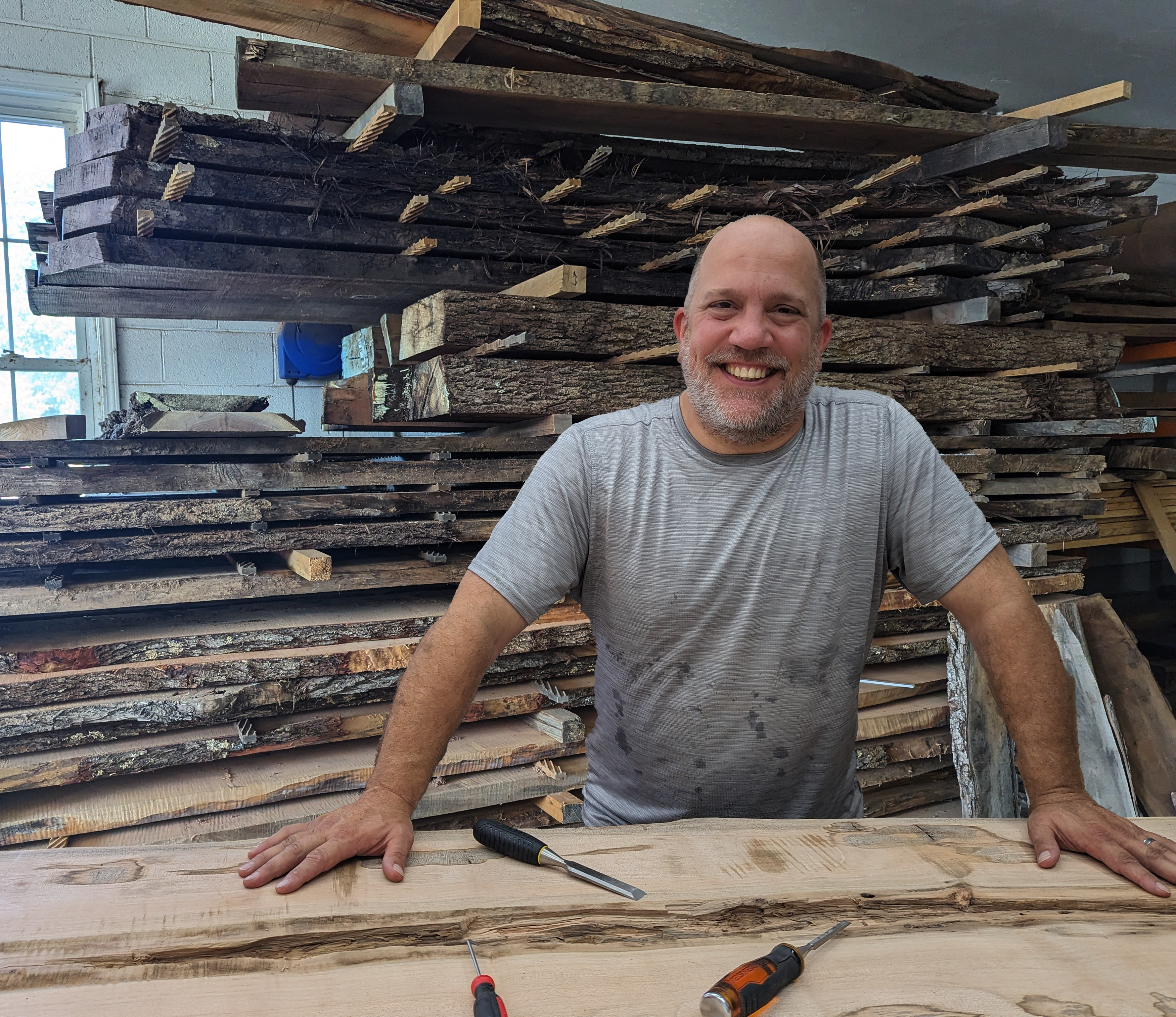 About Us
It started with two oak floating desks, two live edge outdoor bar tops and five drink-rail tops…
After Andy Peck and his family relocated to Locust, North Carolina in 2022, the blank canvas of a new house reignited his love affair with live edge through the production of seven floating shelves, a 7′ x 36″ floating desk, and a 12′ foot floating walnut countertop serving as craft and homework space for their young daughters.
Andy also developed unique processes to create antler mounts, fly-tying desks, and wall art. Then family and friends started asking for serving/cutting boards, desks and dining room tables which has led to the establishment of Live Edge Exclusives in 2023. Live Edge Exclusives is based in Locust, North Carolina and the shop is co-located with JPRO, a well known supplier of kiln dried, live edge walnut, oak, maple and a variety of other species. This relationship means, in most cases, the customer can select their own affordable slabs for any custom projects.